FRENCH BULLDOGS EARS GO UP AND DOWN AS THEY ARE TEETHING, SO JUST BECAUSE THEY ARE NOT UP NOW DOESN'T MEAN THEY WON'T COME UP!
WE WILL FACE TIME OR VIDEO CHAT WITH YOU AND THE PUPPY
ONCE SO THAT YOU CAN SEE THEM LIVE. PLEASE NOTE WE
WILL DO THIS WITH A SELECT PUPPY NOT ALL OF THEM
AND PLEASE BE SERIOUS ON PURCHASING WE HAVE LOTS TO DO
TAKING CARE OF THESE BABIES!
IF YOU PLACED A DEPOSIT FOR A PUPPY AND YOU DON'T SEE THEM HERE, GO TO THE SOLD PUPPIES THEY SHOULD BE THERE!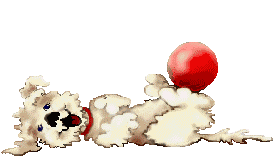 PATRICK - MALE

BORN: JULY 11, 2020
READY: SEPTEMBER 5, 2020
COLOR: BRINDLE & WHITE
PRICE: $2,535.00
FINAL VET CHECK EXCELLENT







UPCOMING LITTERS
PUPS ARE DUE ON:
NOVEMBER 16TH
AND
NOVEMBER 21ST
PHOTOS WILL BE POSTED AT THE AGE OF 2 WEEKS
PLEASE CHECK BACK THEN IF YOU ARE INTERESTED.
WE WILL NOT TAKE DEPOSITS ON PUPPIES UNDER THE AGE
OF 2 WEEKS.
THANK YOU!